Ulaan Baatar, the coldest capital city in the world, was once moved three times a year, a nomadic city.
Weather
12/20/11, 2:21 PM
Click to see video
Stainless steel statue of Genghis Khan
near Terelj.
Click on images below for videos
Silver coin with Christian cross and Mongolian and Arabic writing (1265-1282 AD).
Struck under the Mongol Il-Khan Abaqa who was sympathetic towards Christianity.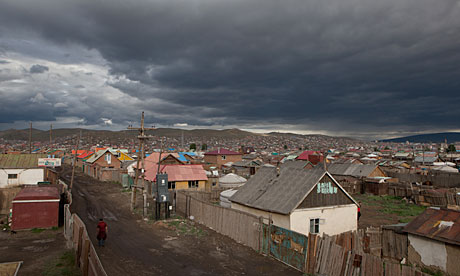 More than 700,000 people, many of them ex-herders and their families,
now crowd the gers sprawling north of Ulan Bator.
"We have 12 people in our family and only two have work," said Dashkhord, 50. She and her family moved from the countryside five years ago after one harsh winter took away their entire herd of 100 animals. They arrived with next to nothing and simply pitched their tent on the outskirts of the sprawling shantytown.