Changes in Australia's Food Culture
Mouse plague could last for years
The Australian Grains Research and Development Corporation has warned farmers Australia's mouse plague could last for years.
People from all over Australia logged on to an emergency web forum to ask questions on how to manage rising numbers of mice.
Attendees were told the mouse plague this spring will be the biggest in Australia's history.
The GRDC warns the mouse plague poses new threats for human health.
High numbers of mice have already been present on many farms this autumn, spreading germs and urine in buildings and farm equipment.
The GRDC's Rohan Rainbow says the risk of leptospirosis is now heightened as a result.
Residents of Melbourne are lining up for the State of Victoria's
free cat insemination program
, in order to cash in on the burgeoning retail price of big mouser cats
.
Large pile of
mice
in Victoria awaiting Coles
Supermarket freezer trucks
A good mouser is literally worth his weight in gold
Affordable new protein choice?
My kitty is one-mouse-eating-mommy-XXXXXX
PETA warns of cat hoarding
"You Know The Mouse Plague Is Bad When Priests Start Starving
Cats....
"
Mickey meets Minnie for short courtship
Cat adoptions...
Kittens for sale.
Cat gourmands, here checking out the meaty merchandise in front of Walmart, are in shock at high price of cat meat.
Will they switch to the McMousewitch? Or will the blackmarket cat meat supply satisfy their dark cravings?
Popular new Melbourne street food snacks - baby mice
"Humans have eaten mice since pre historic times and still eat them as a delicacy throughout eastern Zambia and northern Malawi, where they are a seasonal source of protein. Mice are now becoming routinely consumed by humans elsewhere due to the falling prices for mouse meat as a protein scource..."
Mice on the barbie
Hand selecting for plump tenderness
Always Fresh - the new McMousewich at participating McDonalds
Food-grade, live "Pinkie" mice for sale to Tapas
Bars and restaurants.
Victoria Wholesale Food Market
Victoria Wholesale Food Market
New Favorite at Tapas Bar, Melbourne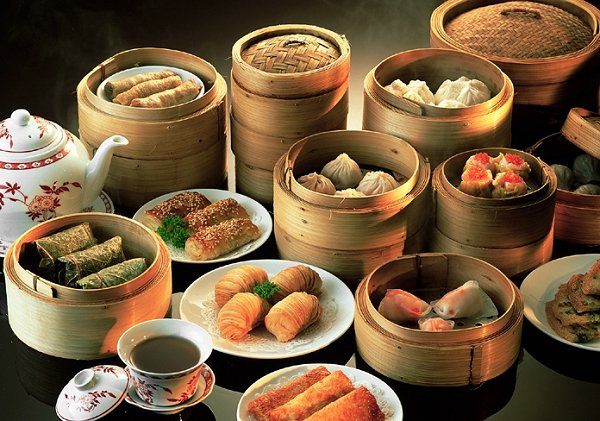 Dim Sum
Of Mice and Men
Queued up to be inseminated
for National Mouser Initiative
Mouse-infested pantry
Pedigreed Champion Mouser,
Galahad van hetHof van Logress Stud Muffin
Cats on Melbourne veterinary surgeon'c cat
insemination assembly line
Economists Warn of Economic Disaster
AFTER the Mouse Plague is Over
You may be thinking that this bloody mouse plague is bad, just wait for the coming cat plague!
Melbourne - April 1, 2012
The recent heavy investment trend in the feline food industry, to take advantage of the escalating value of all feline products, will become bankrupt when the mouse plague disappears. The glut of cats will have a disastrous effect on world primary cat production markets.
Prices of Kung Pow Cat are rising sharply on Chinese
restaurant menus... Kung Pow Mouse?
Instead of cat, try mouse*
Delicious Belisian Gibnut (mouse)
Gibnut (Belisian mouse)
Click for video
* Rory's
Gibnut
Stew
Ingredients
One gibnut (substitute common field mouse),
skinned and cleaned.
Flour
Spices (Pepper, thyme, basil)
Garlic
Optional: either...
Cream of Mushroom, Cream of Chicken, Cream of Celery ...soup.
Gibnet Broth*
Vegetables, including
Potatoes
Carrots
Pearl Onions
Red wine and Angostura Bitters, to taste
Optional: Worchestershire Sauce or Terriyaki Sauce
Procedure:
Cut gibnet into portions. (The head is probably not a good portion, but makes an excellent broth*)
Optionally: Marinate for 24 hours in Sauce
Mix spices with flour and roll pieces in flour until well coated.
Lightly brown all pieces in hot oil.
Add gibnet broth and simmer until meat is fork tender.
Add vegetables and optional soup and cook until vegetables are tender.
Add wine Angostura Bitters and simmer for ten minutes to develop final taste
Salt and pepper to taste and serve.
"Keep your filthy hands off of my Puss"
Welcome to Kitty Beef, your online Premium Cat Meat Supermarket, where you can order your cat meat, and have it delivered in vacuum sealed freshness directly to your door. We provide top quality cat meat and stand by all our products.
We apologize to our customers for the high prices we are now forced to charge due to market fluctuations beyond our control.
End of an era - cat meat is now too
dear
for the barbie, mate
Pussy Bondage
Couple heads out for a family day of hot
fun
at the St. Kilda Kitty S&M Parlor
Melbourne Kitty S&M parlors forced to use plush cat dolls.
"Just not the same", complains Kitty S&M Parlor customer.
Note the piano - WTF ??? Kitty S&M music, popular new
music genre? Listen for it on Australian Idol.
Click to hear S&M Pussy Cat song (hardcore)
A typical Australian Blind Cave Mouse has litters in multiples of three...

Three very pale Blind Cave Mice
Cat lovers: "Here kitty, kitty..."
Exhausted tom cat - all used up as a kitty stud....
Pretty Pussy