All true.
NO KIDDING.
Lots of hidden ordering links below for purchasing.
CHECK THEM OUT
ESPECIALLY THE ELECTRONIC TATS AT THE END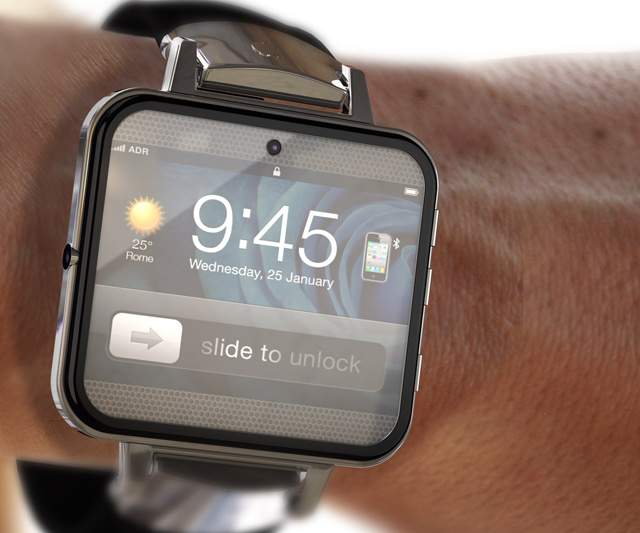 iWatch 2
It's sleek, it's svelte, and it will make your wrist look a mile long. It even redefines the concept of little black box with its glide-to-reveal top lid. The iWatch 2 has all of the classic features of the iWatch: WiFi and Bluetooth compatibility; an integrated RSS reader; 32 GB of memory; an LCD projector for photo slideshows on iPhones and iPads; a weather forecasting system; and a frontal face camera. New circus acts of the 2.0 include: a polycarbonate main body; aluminum chassis; Kevlar insert; and 5 snazzy color choices for the rubberized band.
Professional


SKULL CLEANINGOVER 25 YEARS of EXPERIENCE!

Skulls Unlimited International, Inc. Over 25 years ago, Skulls Unlimited pioneered the art of commercial skull cleaning. In our state of the art, 14,000 sf facilities, we have cleaned hundreds of thousands of skulls and skeletons.

Human $650.00


Human remains will only be accepted from bona-fide educational facilities. We do not accept remains from the general public. Please inquire for pricing of other body parts.




Master Flenser
Dale began working for Skulls Unlimited in November 2001. Dale serves as the Master Flenser and Brain-remover Technician. Dale is the first step in cleaning or preparing any specimen at Skulls Unlimited.

On a bad hair day, you might wear a wig. Now, on a bad face day, you can wear a REALFACE. REALFACE is a 3DPF--three-dimensional photo form--that elevates the powers of standard 3D printing, and combines them with 3D modeling.
Swallowable Parfum is a capsule that, when ingested, releases perfumed scents through its host's pores. So instead of spritzing dewy showers of juniper and orange blossom onto your body, you'll be able to sweat aromatic beads of the sweet blooms out of it. When a perfume pill is digested, it will excrete its fragrance molecules through the skin as by-products during perspiration, creating a pleasing, odiferous aura around its swallower.
Sold at truckstops everywhere.
LED Eyelashes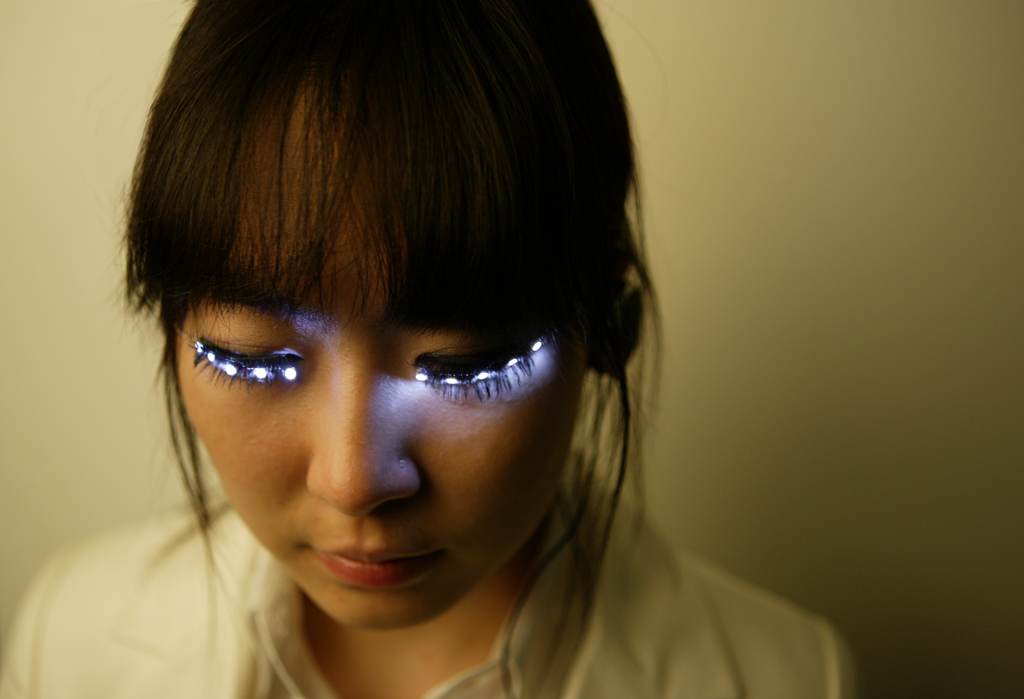 Looking cool by lamplight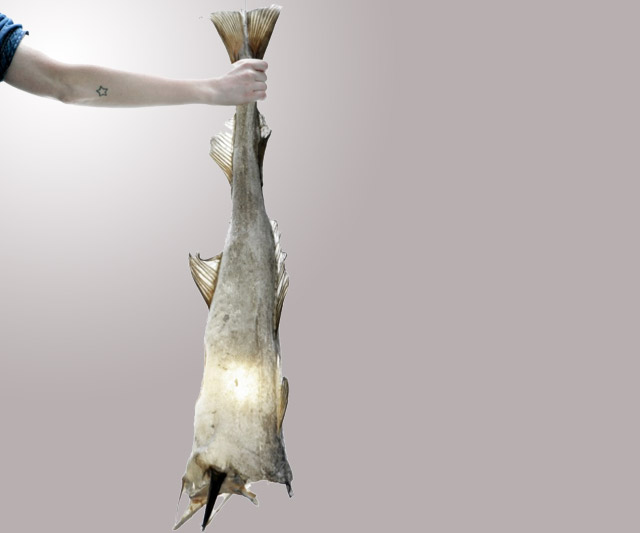 Skinned Cod Fish Lights
Talk about lighting that makes a statement and sets a mood: Skinned cod fish, or Uggi, lights. The skins are cleaned by hand. The fish measure anywhere from 28 to 39 inches after allowing them to dry and shape against molds. The process takes up to 3 weeks.
Out of stock!
Vaginas are a fingerprint. Captured in this coloring book along with fun puzzles and games is the uniqueness of the vagina beautifully illustrated. From the compact smooth vagina to a coiffed vagina with full lips. Some are pierced, some are tattooed, some are soft spoken and some are in your face! Illustrate these beautiful vaginas with your imagination and show your love for what makes your world go round! This adult coloring book is great as a gift, birthday, wedding, whatever! And can be given to either a man or a woman. Color it up with your honey! "I LOVE, LOVE, LOVE the Big Coloring Book of Vaginas. A great concept, well executed, educational, and a joyous work of erotic art. Ideal for people with and without vaginas. No crayons even needed to enjoy it." -- Annie Sprinkle, Ph.D., Porn star turned artist/sexologist.
Item # 30-000601
What if it happens? What if our worst fears are realized? If the Dead walk, the continuation of the human race will become a daily struggle. Are you prepared to protect and defend your family and friends? Your best chance lies in the Gerber Apocalypse Survival Kit*. Enclosed in a super durable canvas carrying case with reinforced stitching, the kit is compact and packable. To beat the uprising we must work together. We must arm ourselves and organize.
*
http://www.ebay.com/itm/Gerber-Apocalypse-Kit-THE-WALKING-DEAD-/190653876191?pt=LH_DefaultDomain_0&hash=item2c63db47df#ht_500wt_1413
Delicious braiiii-- no, white chocolate!
Chocolate Zombie Bunny will destroy you all

The virus has turned his flesh to delicious white chocolate

Save the world; bite his head off!
---
many and they are going quickly!




Also from Amazon
---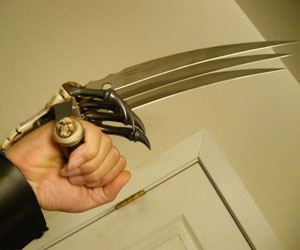 What the WTF Amazon?! You're in the weapons trade now? These costume-y looking hand claws have real blades of razor-sharp, 8.75-inch, 440C stainless steel, which make them exponentially and disturbingly more portentous than actual claws. The best--meaning the worst--part is that the claw secures quickly and easily to your hand with a simple Velcro wristband. Even a child could use it!
Bulletproof Vest For Sale
Bulletproof Vest Level II with trauma Plate :
Full coverage for the male body; abundant front, back, and complete side protection is what this classic bullet proof vest is all about. Made of Kevlar ® or Twarron ® t his lightweight bullet proof vest offers the comfort you demand while affording the protection you require. Providing full coverage protection, this classic design utilizes a front-to-back wrap with a butt fit. It utilizes curved lines and tapered edges to alleviate "pressure points" that can cause chaffing. This advanced construction results in a bulletproof vest that is anatomically correct and comfortable to wear for extended periods. Available in machine washable, poly-cotton removable carriers. Comes in black, navy, tan, and white.
Also included: a metal plate to protect the heart from blunt trauma.
Out of stock!



$20,000 House Cat
It's about the size of an ocelot, and weighs 30 freakin' pounds.
What you will be doing: walking it on a leash; calling it by name...and eating your hat when it responds; playing fetch with it; and praying to God it comes litter box trained, because if a cat the size of your 6-year-old nephew whizzes in your house, the toxins and suffocating ammonia stench from that little accident is going to require you to tear the house down and start over.
DO NOT FAIL TO CLICK ON THE
"BUY NOW" LINK BELOW
AFTER
READING ABOUT JUST WHAT YOU WILL BE BUYING, OF COURSE...
moodINQ - Programmable Tattoo System
Customer Action Shots:
---
see more action
E Ink Tattoos that Change with your Mood
Uses Safe Sub-dermal Implants!
How many people do you know who regret their tattoo? You grow up, you dump (or get dumped), or maybe you picked a tattoo "artist" that learned their craft in prison using ballpoint pens and a sharpened paper clip. At that point, your choices are: deal with it, get it covered up, or get shot with lasers to take it off. And nobody wants to go for a job interview only to be given the evil eye because you're a little more inked than the current employees! Body modification discrimination is a sad fact of life.
What do you do when you want a tattoo but don't want the commitment of permanent ink? The moodInq system is a breakthrough in tattoo technology, using a skin-safe proprietary E ink encapsulated pigment system that lasts a lifetime but can be configured to display any design (or none!) to suit your mood.
So how does it work? We have partnered with leading physicians and technicians in the cosmetic surgery industry to implant the E ink grid, called a canvas. The canvas can go anywhere on your body and be configured to the size and shape of the body party you'd like to ink. After a short healing period (usually 2-3 days), you can begin using the moodInq software included with your kit to change your canvas to display the tattoo you desire!
(Important Note: What you are buying here is the moodInq Wand, software, and a 2-year membership to moodInq's tattoo art database. Your kit will come with a list of participating cosmetic surgery clinics. Tattoo canvas implantation prices vary by provider and canvas surface area desired.)
Once the implantation process is complete, changing your tattoo is easy and quick with the moodInq Wand. Just fire up the tattoo design software and choose your design from our database of over 100,000 tattoo designs. Resize, flip and crop your images, add text, or even upload your own designs. Plug in the wand to your computer via USB and simply run the wand over the canvas to configure the E Ink capsules in the canvas to display your chosen design. The design will remain exactly the same until the next time you use the wand or in the rare case of a large electric shock or massive EMF disruption.
The uses of a moodInq tattoo are endless. Going home to visit Mom & Dad? Run the wand over your lower back and remove that "tramp stamp" your parents forbid you to get. Need to impress a hot date? Prove you're a man with family values when you show up with your MOM tattoo. Need a green way to keep a grocery list or note to self? Tattoo it on your arm! Are you good enough, smart enough, and gosh-darn-it-people-like-you? Tattoo your favorite affirmations and get through those rough days with ease. The moodInq lets you change your tattoo to suit your mood!
Product Specifications
Proprietary E Ink programmable tattoo can be changed at will
Great for those who don't want to commit to permanent ink
Three steps:

Have E ink canvas implanted (through our partners in the cosmetic surgery industry)
Choose or design your preferred artwork
Run the moodInq Wand over the canvas - your tattoo appears!

Your tattoo can be changed to any design in the moodInq database or with custom art
Upload your own black & white or greyscale files: jpeg, gif, tiff, bmp, ai, eps, and pdf
moodInq tattoos can even simulate greyscale using halftones
IMPORTANT NOTE: Tattoo canvas implantation is a separate purchase.
Kit includes:

moodInq Wand
Software (Mac and PC)
2-year membership to moodInq's tattoo art database

Patent Pending
Scot cleaning lady waits patiently for Fingerprint I.D. to allow her entry
to the

top secret Royal

Navy

Haggis Research

Laboratory

at

Scapa

Flow.