Various artist's work, large and small
Exploring Kinetic Art
with David & Marji
http://www.woodthatworks.com/blog-0/
Cognition, a wind-up kinetic sculpture
Click here to see Cognition in action
"I made Cognition a long running piece at about 24 hours for a full wind. Each side of the sculpture, front and back operates independently and is powered by 2 springs. I've found that I like living with sculptures that run all day with a single winding session". - David Roy
http://englishrussia.com/2009/04/27/russian-wooden-gadgets/
The Russian Wooden Gadgets site notes the following, "Such Russian clocks were produced by the Bronnikov family from Russia. For three generations they mastered their skills on crafting light-weight fully functional wooden pocket clocks. Such gadgets were true hit back then, among their customers there were Russian Tzars and other high society members. They were sending their samples to the international exhibitions of Paris and New York to make foreign people awe. The price of such wooden clocks exceeded of those of gold. Not many of those survived Russian revolution and communist reign. Those who did are a rare guest of antique shops priced at around $20,000 for each."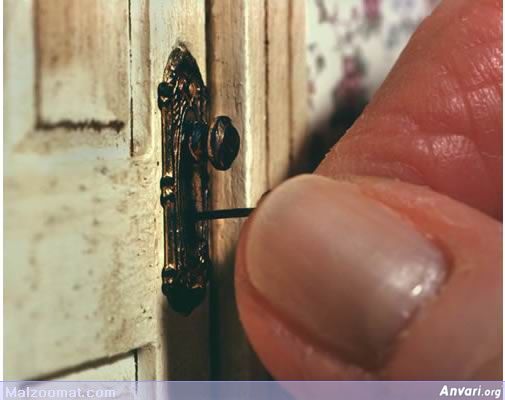 Jerry Kieffer
With the cam cover removed on the functioning 1/8 scale version of the Harley Davidson engine, the 4 cam gears can be seen.
The full-size prototype also owned by Jerry.
No one ever got burned at the stake for thinking small.
If you live in Russia you can get a wooden PC.
It is made of you finest mahogany with each smallest detail precisely curved and polished.
http://l3d.cs.colorado.edu/~zathras/index.html
Click below to see Nessie Movie
Larger Nessie movie
Hand-forged heart in a pencil
Edwards 5-Cylinder Radial, designed and built
by Forest Edwards, early 1980's,
L=12", W=12", H=13"
Click below to see Carousel in action
Larger Carousel movie
The mechanism is composed of two distinct machines working in concert. In the base, a pair of pinwheel gears with a 2:1 ratio transfer the horizontal rotation of the crank into vertical rotation of the central shaft at a reduced speed. This shaft turns the carousel proper to which are affixed the supports for the upper mechanism. Pillow blocks attached to the floor of the carousel support two pinwheel gears, each with an attached eccentric cam. These pinwheel gears mate with a larger pinwheel gear fixed solidly to the top of the base. Because this gear is stationary, the rotation of the carousel causes the smaller gears to rotate as they are moved with the carousel. The motion of the cams imparts the up and down motion of the moose and lion.
All of the pieces, with the exception of some of the dowels used for shafts and the animals, were cut on the laser cutter. This includes the four pieces of acrylic mirror at the center of the carousel itself. The wooden pieces are cut from basswood sheet.
Click below to see Commute movie
Larger Commute movie
CARLSTROM WATCHMAKER'S BOW LATHE
William Robertson Miniature Tool Chest
It's almost difficult to comprehend that this replica of an 18th century gentleman's tool chest, packed with tools, is only 2 inches long. It is a masterful 1/12 scale reproduction based on the Hewitt chest at Colonial Williamsburg and is by celebrated miniaturist William Robertson.
http://www.woodthatworks.com/
Limited Edition of 95
Size: 41"h x 30"w x 5"d
Power Source: spring
Approx. Run Time: 12 hours
Labyrinth ©2012
Price: $1695.00
Click below to see sculpture move
The Antikythera mechanism is an ancient mechanical calculator (also described as the first "mechanical computer") designed to calculate astronomicalpositions. It was discovered in the Antikythera wreck off the Greek island of Antikythera, between Kythera and Crete, in 1900. Subsequent investigation, particularly in 2006, dated it to about 150-100 BC, and hypothesised that it was on board a ship that sank en route from the Greek island of Rhodes to Rome, perhaps as part of official loot. Technological artifacts of similar complexity did not reappear until a thousand years later.
The Last Supper in a needle's eye...
de Havilland Gipsy I 4-Cylinder Inline Engine, 1/4-scale model built by Pat Loop, 1990s. L=8", W=4", H=8", Weight = 9 lb, 2 oz.
Made in Ukraine. all the exterior metal parts from the car are removed and replaced with wooden panels.
Schillings 4-Cylinder In-line DOHC Engine, designed and built by Hubert Schillings, Germany, circa 1975. L=11", W=6", H=6", Weight = 7 lb-2 oz.
Red Wing Stationary Engine, built by Harold Beckett, Longmont, CO, circa mid-1990's. L=17", W=11", H=13". Note 25 cent U.S. coin for perspective.